Monday, September 29th, 2008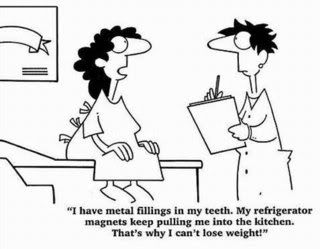 Food today just isn't what it was 50 years ago. Even the soil we plant in isn't what it was 50 years ago. Fast food is entirely too convenient and many of us grew up eating fast food way more than we should have. So how are we supposed to get all the vitamins and minerals that we need to live a healthy life when it isn't so simple anymore? Unless you have the time and space to grown your own garden, Spokane super supplements are a decent replacement. You just have to know what to look for in a meal replacement shake, snack, or even a drink.
What Spokane super supplement should I drink to reach my health goals?
First and foremost: water! But since that is pretty much a given, you do have other options. Keep sports drinks limited to when you are working out or playing hard for more than an hour. To add flavor to your liquid intake, try green tea. Scientific research in both Asia and the west is providing hard evidence for the health benefits long associated with drinking green tea. In 1994 the Journal of the National Cancer Institute published the results of an epidemiological study indicating that drinking green tea reduced the risk of esophageal cancer in Chinese men and women by nearly sixty percent. University of Purdue researchers recently concluded that a compound in green tea inhibits the growth of cancer cells. There is also research indicating that drinking green tea lowers total cholesterol levels, as well as improving the ratio of good (HDL) cholesterol to bad (LDL) cholesterol.
What can green tea do for me as a Spokane Super Supplement?
Green tea is also high in the antioxidant EGCG (epigallocatechin gallate). Links are being made between the effects of drinking green tea and the "French Paradox." For years, researchers were puzzled by the fact that, despite consuming a diet rich in fat, the French have a lower incidence of heart disease than Americans. The answer was found to lie in red wine, which contains resveratrol, a polyphenol that limits the negative effects of smoking and a fatty diet. In a 1997 study, researchers from the University of Kansas determined that EGCG is twice as powerful as resveratrol, which may explain why the rate of heart disease among Japanese men is quite low, even though approximately seventy-five percent are smokers. And new evidence is emerging that green tea can even help dieters. In November, 1999, the American Journal of Clinical Nutrition published the results of a study at the University of Geneva in Switzerland. Researchers found that men who were given a combination of caffeine and green tea extract burned more calories than those given only caffeine or a placebo.
Green tea has numerous other health benefits as well. It acts as an antiviral agent. It contains fluoride, a mineral that helps prevents cavities and strengthens tooth enamel. A cup a day can help reduce plaque formation and bacterial infections in the mouth. It acts as an anti-inflammatory, maintains a healthy, active metabolism and circulatory system just to name a few.
Where can I find green tea as a Spokane super supplement?
You kind find green tea in any Spokane supermarket in tea bags or already made bottled tea, but true tea aficionados suggest that you get loose leaf tea and brew it fresh. Fresh brewed green tea is the best way to ingest all of its benefits and you can also control the amount of sugar or other sweeteners that are in your tea. And green tea can come in many forms and flavors when you chose to purchase loose leaf tea.
Now that you are eating and drinking your way to health, make sure to contact Zach Hunt with Physzique Personal Fitness to get started on building the best body you have ever had!